Key art to be translated across project deliverables.
The Boone Dawdle draws about 400 participants a year and takes place along the Katy Trail, which runs next to the Missouri River. Bikers spend the afternoon "dawdling" along the trail as they participate in trailside activities like bubble blowing and meditation. The bike ride ends with a party and film screening. The event celebrates and disrupts nature by adding activities, food, drink, art, film, and music to the trail and river. Drawing inspiration from 1970s graphic design for the overall styling, I began with the shape of the trail—the red stripe—and added colors that radiated from it to symbolize the Dawdle's spirited combination with the landscape of Missouri.
The Passport, with descriptions of each event on the trail, which participants took with them and stamped as they progressed from activity to activity. Due to an increased volume of text since last year, the brochure had to be revamped and newly typeset. Red trailside icons by David Rygiol.
Vector versions of the design for participant and volunteer t-shirts.
Passes for various levels of access to the event.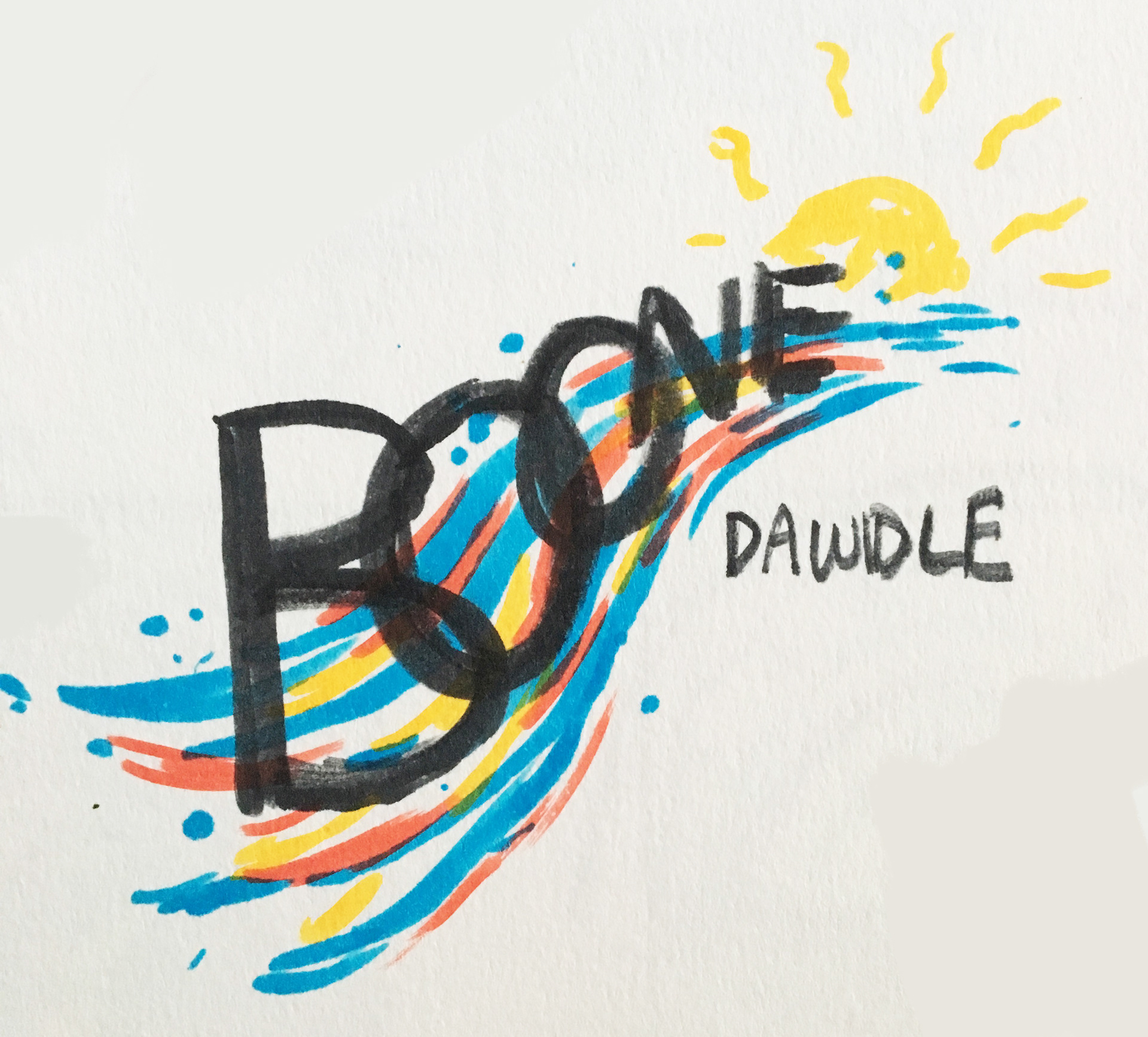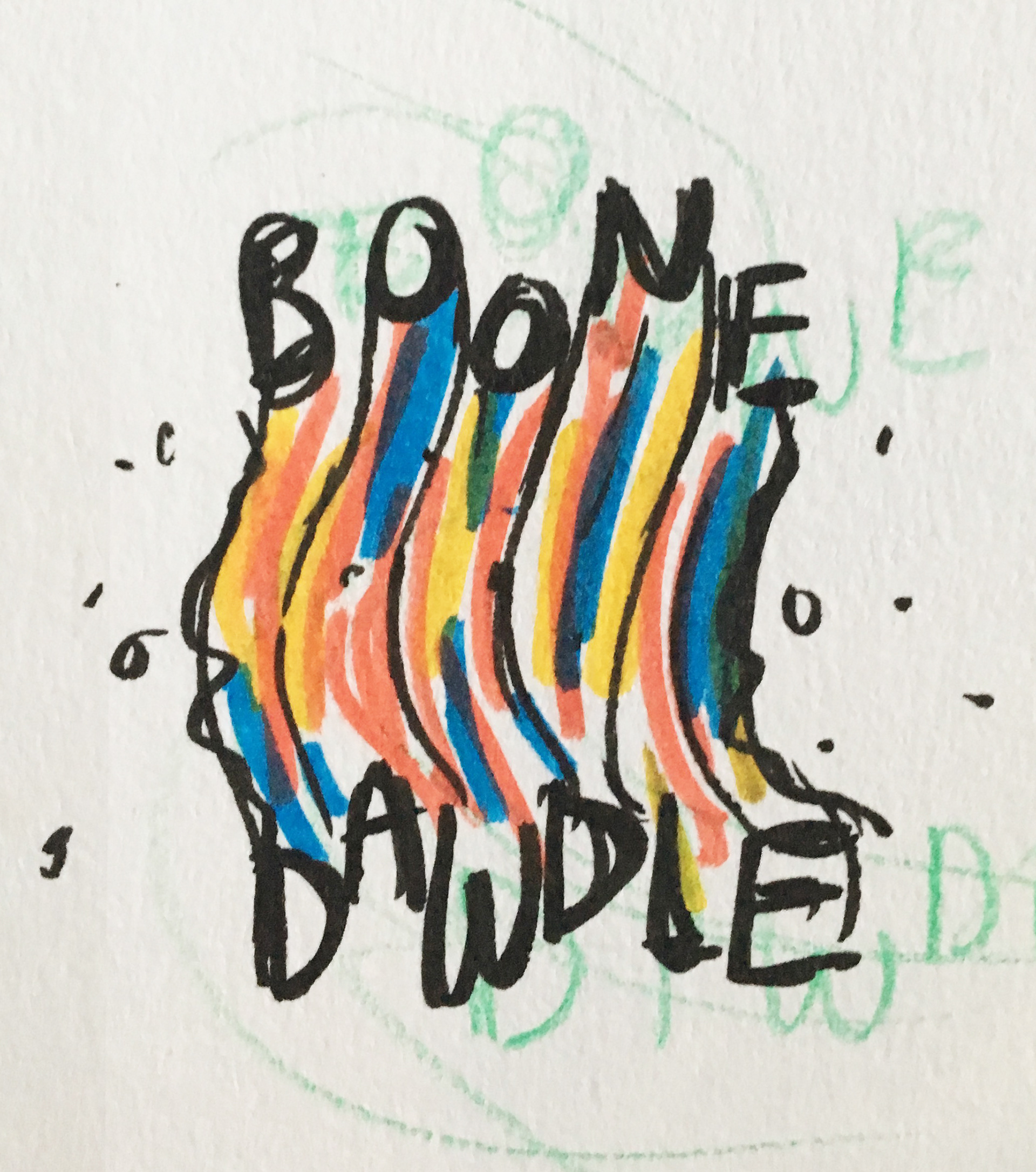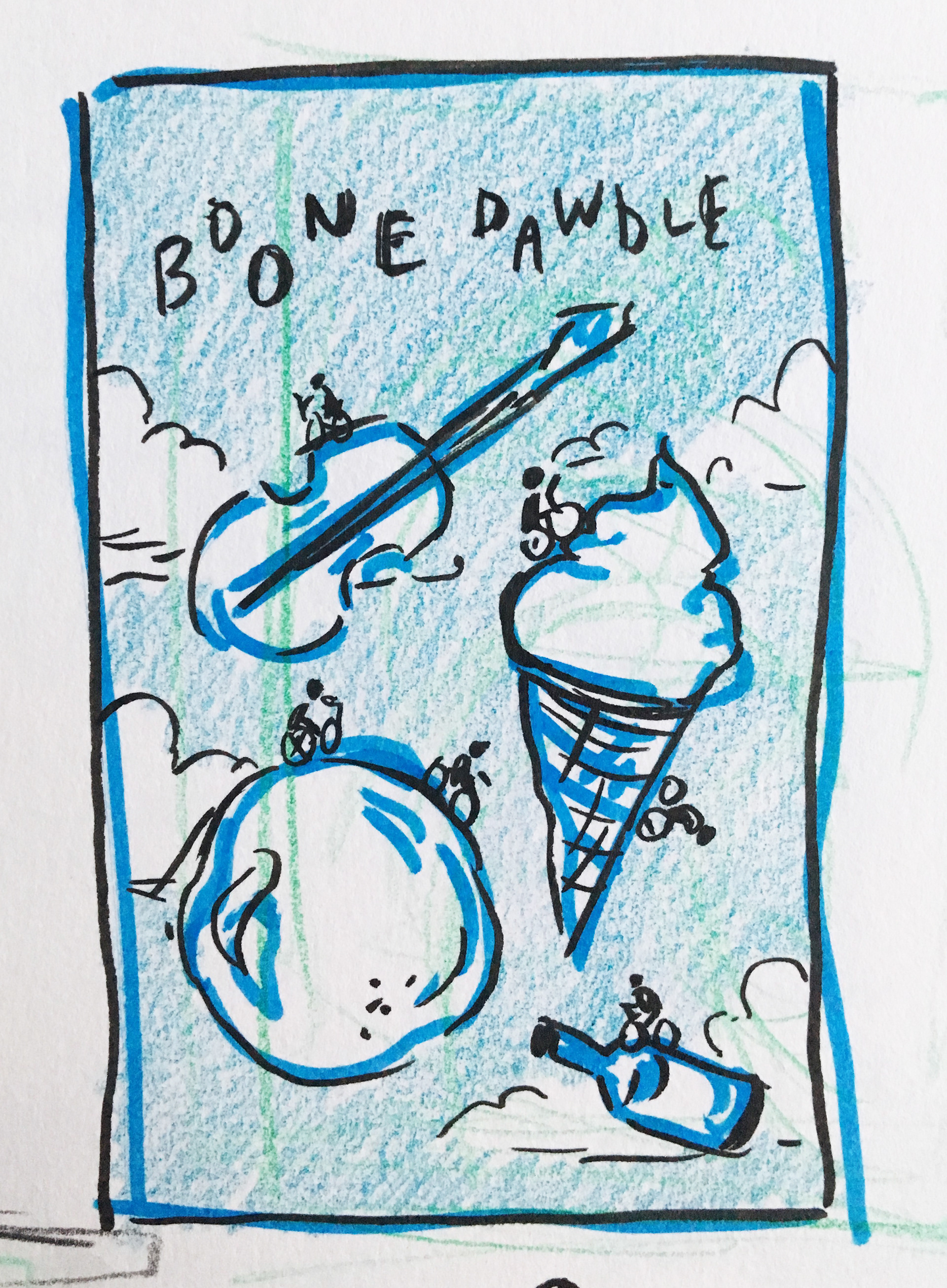 Initial sketches of alternative designs.